One of the beautiful things about the Berkshires is the change of seasons. It keeps life interesting with a constant change of scenery Changes in outdoor activities accompany all of these seasonal changes. In the Berkshires, you can participate in a wide range of outdoor activities not available in many parts of this country.
During the summer months…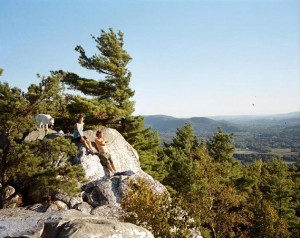 …there are many trails for day hikes. Many of these day hikes lead to the tops of mountains with beautiful vistas.
October Mountain Becket/Washington
John Drummond Kennedy Park Lenox
Monument Mountain Great Barrington
Tyringham Cobble Tyringham
Barthomew's Cobble Sheffield
Bash Bish Falls – Mount Washington
Ice Glen and Laura's Tower Stockbridge
Pleasant Valley Wildlife Sanctuary Lenox
Mount Greylock State Reservation Adams
Notchview Reservation Windsor
Fall is an amazing season…
…to just be outdoors and watch the daily changes as the maples begin to turn color and prepare for winter. It is often rainy in November, but we also have lovely low humidity and crisp, clear days that make for some of the best hiking of the year. Cooler weather makes it a nice time to get out for those end-of-the-season bike rides.
Winter comes next and is one of our favorite seasons.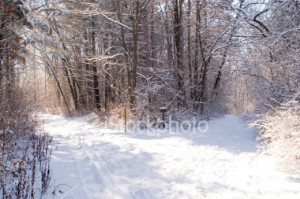 The Berkshires has many excellent downhill skiing areas, and there are many cross-country ski areas, as well.
Jiminy Peak Mountain Resort Hancock
Ski Butternut Great Barrington
Bosque Ski Resort Pittsfield
Catamount Ski Area South Egremont
Cantebury Farms Becket
John Drummond Kennedy Park Lenox
Spring completes the cycle…
…with the snow melting away and trees and plants springing to life. Again, it's just incredible to watch everything go from a frozen state to being lush and green all over again.
Then we start all over again, which keeps life interesting and keeps one from being burned out from doing and seeing the same thing year-round.