October 1, 2011 by paulcj2
In this video Kolleen Weinrich, Innkeeper of Federal House Inn, gives an overview of Monument Mountain.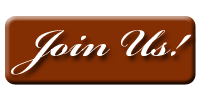 Brian Weinrich adds:
Right across the highway from Monument Mountain in Great Barrington, MA, there's a very nice wetlands park. The nature and the wildlife and the very habitat of a wetlands area is so different from climbing a mountain. But for a hiker, it's such a unique and satisfying experience.

The variety of hiking in the area is pretty amazing. Another experience that hikers come for is what's known as a cobble. A cobble, again, is a geological formation, which is pretty unique to the area. There's actually two.

Tyringham Cobble is about ten minutes from the inn. And when you do the cobble and you're climbing this, the rock formation, the views are pretty astounding especially in the fall when the colors are out. And you're actually around the Appalachian Trail for a period of time when you're climbing or walking the cobble.

The other one is Bartholomew's Cobble, which is a little farther away, and it's quite close to Bash Bish Falls. Again, that's a historic reservation. There is a pretty interesting exhibit there from when the area was actually owned by a slaveholder. And some interesting pieces of history about people and the slaves that lived there back in the 1800s obviously.