February 10, 2012 by paulcj2
In this video Kolleen Weinrich, Innkeeper of Federal House Inn, gives an overview of Canterbury Farm.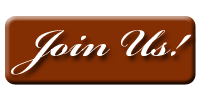 Kolleen adds:
Many of our winter guests enjoy cross country skiing, snow shoeing and winter hiking. The Arcadian Shop at Kennedy Park rents snow shoes and has daily reasonable rates. [It is definitely our favorite sports store in the area!]. Also, Hilltop Orchards in Richmond has beautifully groomed cross country ski trails. Our guests particularly enjoy wine tasting in front of the large stone fireplace after an afternoon's workout on the trails!