February 3, 2012 by paulcj2
In this video Kolleen Weinrich, Inkeeper at Federal House Inn, gives an overview of the Berkshire Botanical Garden.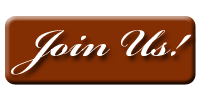 And Brian Weinrich says:
The Berkshire Botanical Gardens is open from May though October but the beautiful grounds can be explored year round. Classes, workshops, lectures and events are also offered twelve months of the year. One of Kolleen's favorite pastimes on a beautiful summer's day is sitting on one of their many unique benches under one of the gorgeous old trees writing in her journal or reading a good book. Many annual events include the spring Plant Sale, the Flower Show, the Fete des Fleurs Garden Party and the fall Harvest Festival and December Holiday Fair.