October 11, 2014 by Corey A. Edwards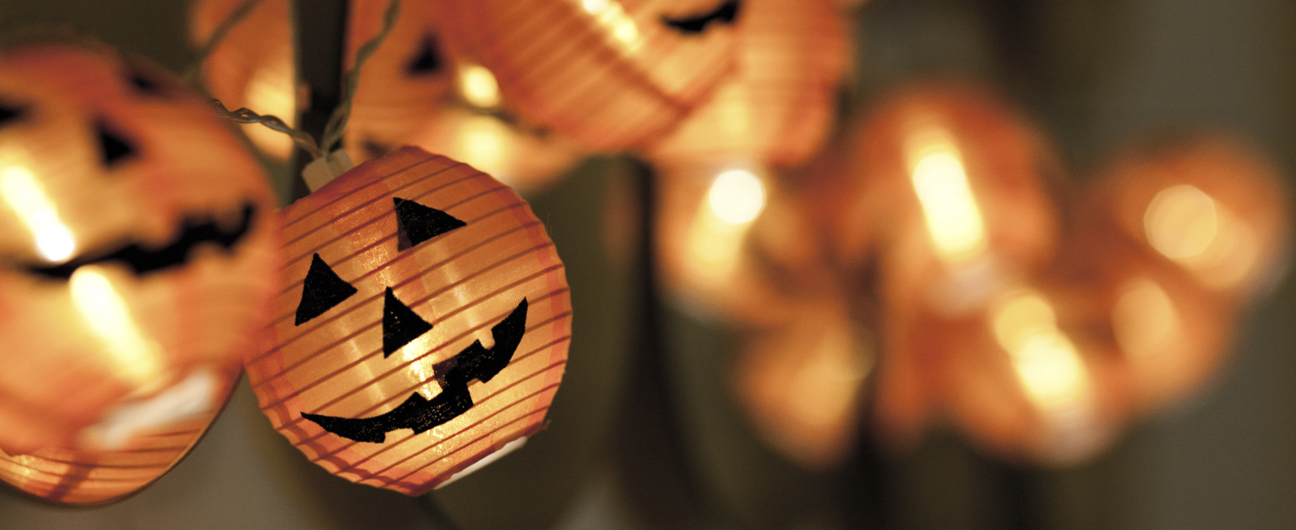 October brings more than just bright fall colors to the Berkshires, it also brings lots of fun, Halloween-themed events! Below is a guide to some of the 2014 Berkshires Halloween events, all of which are just a short distance from our South Lee, MA bed and breakfast!
Ventfort Hall and the Gilded Age Museum
104 Walker St., Lenox, MA.
Ventfort Films: A Berkshire Connection The Cobweb – Thursday, October 30, 7pm
At an exclusive psychiatric clinic, the doctors and staff are about as crazy as the patients in an insulated atmosphere: starring Richard Widmark, Lauren Bacall, Charles Boyer, Gloria Grahame, Lillian Gish, John Kerr, Susan Strasberg, Fay Wray and Oscar Levant
Tea and Talk – Saturday, November 1, 3:30 – 5:30 pm.
Rob Velella will portray Hawthorne: Shrouded in Blackness introducing us during the Halloween season to the reclusive 19th-century author's intensely dark works, which our entertainer and scholar reminds us are possibly more macabre than those by Edgar Allen Poe.
For more information about this Ventfort Hall event, please visit: gildedage.org
The Mount – Edith Wharton's Home
2 Plunkett Street, Lenox, Massachusetts
Ghost Tours of The Mount – Friday evenings in October and Saturday, October 25, 5:45pm or 7pm
Prepare for a night of creaky floors, slamming doors, and ghostly fun as you tour the most haunted parts of the estate. A spooky Berkshires Halloween event not recommended for children under 12.
All Souls: A special Halloween reading with Ariel Bock – Friday, October 31, 7:30pm
An All Hallows' Eve for a reading of "All Souls," Wharton's last ghost story, written the year she died. Seasonal refreshments will be available.
Halloween Ghost Tour – Friday, October 31, 10:30pm
The Mount presents their special, annual midnight tour on the spookiest night of the year! This Halloween evening tour will lead you through the most haunted parts of the estate and is not recommended for children under 12.
Victorian Boudoir: A Berkshires Halloween Masquerade -Saturday, November 1, 8pm
An evening full of sinister good fun at The Mount's first ever masquerade ball, with frights, food, dancing, and a costume contest.
For more information about this event at The Mount, please visit: www.edithwharton.org
Jiminy Peak
37 Corey Rd, Hancock, MA
13 Nights – October Fridays and Saturdays – plus Sunday, October 12th
Make your Berkshires Halloween a special one with a tour of the school house of the Jericho Valley, where you never know what will be lurking around the corner. Then, if you dare, ride through the darkness to the summit of Jiminy Peak where chaos lies in wait for you. The terror and thrills will last around 40 minutes – but will you?
For more information about this Jiminy Peak event, please visit: www.13nightsatjiminy.com
Norman Rockwell Museum
9 Route 183, Stockbridge, MA
Luminaries: Exploring Stockbridge Cemetery – October 23rd, 5pm
This Norman Rockwell Museum walking tour is the perfect compliment to your Berkshires Halloween adventures. Informative and only mildly spooky, this tour begins on the lawn adjacent to the bell tower parking area at the Old Town Hall
For more information about this event at The Norman Rockwell Museum, please visit: www.nrm.org
Berkshires Halloween Lodging
As you can see, there are a great many seasonal events in our area to help spice up your Berkshires getaway. It's a situation that remains true no matter what time of year and part of what makes the Berkshires – and a stay at Federal House Inn – so popular!