March 11, 2016 by Corey A. Edwards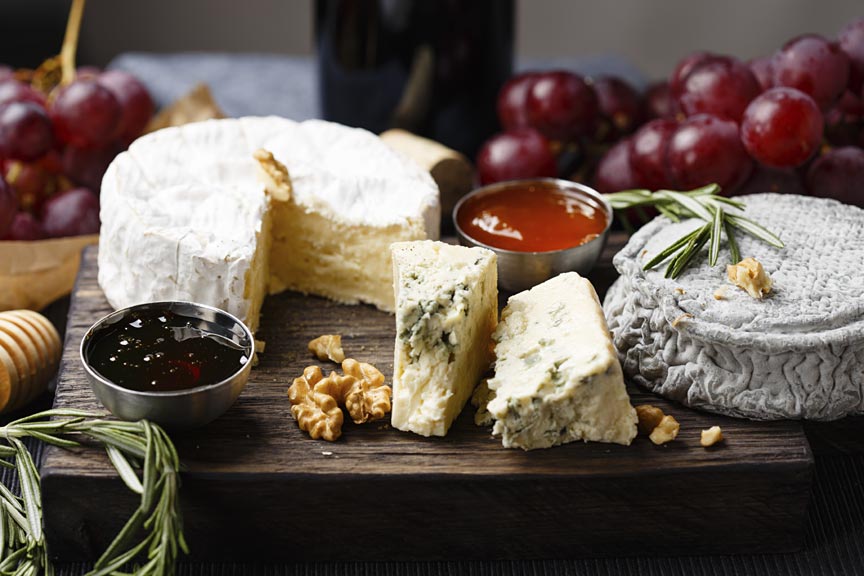 If you're a fan of cheese – particularly farm-to-table, artisanal, small-batch cheese – then you'll want to hit the Berkshire Cheese Trail and discover all the great local cheeses of the Berkshires!
Mmmmm: cheese. Is there any other staple as multifaceted? There are so many varieties and so many ways to enjoy cheese – melted, sprinkled, baked, with wine, with bread, with almost anything at all, or all by its' lonesome. There's just something about cheese!
Best of all, small-batch, artisanal cheeses are becoming more popular and common. The Berkshires are no exception to this trend and finding a variety of regional cheeses to sample at local dairies, farms, and farm-to-table restaurants is a snap with the Berkshire Cheese Trail!
Whether you follow the entire trail, or make only a few stops, the Berkshire Cheese Trail will present you with some wonderful, local cheeses as well as touring farms and dairies, meeting the animals, and watching the cheese-making process.
Berkshire Cheese Trail
Cricket Creek Farm – 1255 Oblong Road, Williamstown, MA 01267
Open 7 days a week, 7am to 7pm – www.cricketcreekfarm.com
Cricket Creek Farm is one of the oldest, grass-based dairy farms in the region and handmade cheese has been the primary goal at Cricket Creek Farm since the transition to grass-based farming in 2001. Cheeses include Maggie's Round, Maggie's Reserve, Tobasi, Berkshire Bloom, Town Meeting, Town Hearth, Hillside and Cricket Creek Fresh.
Sangha Farm/Goat Rising – 134 West Hill Road, Plainfield, MA 01070
Please contact in advance for a visit: info@sanghafarm.com
A small, family farm and goat dairy producing Goat Rising Brand Goat cheese. Cheeses include chevre, feta, brie, raw milk aged cheese and goat cheese truffles.
Nudel Restaurant – 37 Church St, Lenox, MA 01240
Tuesday to Saturday, 5:30pm to 9:30pm – www.nudelrestaurant.com
Nudel Restaurant is an American bistro committed to using local, organic, ethical, and natural ingredients. Cheeses include a house-made ricotta.
Berkshire Cheese – 20 Crissey Road, Great Barrington, MA 01230
Berkshire Cheese is open to public by appointment only – ira@berkshirecheese.com
Berkshire Blue cheese is made in Berkshire County from whole, unpasteurized cows milk. Cheeses include Berkshire blue cheese and smoked Berkshire blue cheese.
Harvest Barn Bakery at Gould Farm – 54 Gould Road, Monterey, MA 01245
Wed-Fri – 10am to 3pm, Sat-Sun, 9am to 3pm – www.gouldfarm.org
Gould Farm is dedicated to helping adults with mental challenges to move toward recovery, health, and independence through community living, meaningful work, and clinical care. Gould Farm's Harvest Barn Bakery offers a variety of farm-fresh products, including a delicious, mild cheddar cheese.
Rawson Brook Farm – 185 New Marlboro Road, Monterey, MA 01245
Farm and self-serve store are open to visitors during daylight hours.
A small, family-run farm happens to be the birthplace of Monterey Chevre. Monterey Chevre is a soft goat cheese, made from the milk of Rawson Brook goats only, and available in original, thyme with olive oil, and chives with garlic varieties.
Hawthorne Valley Farm – 327 Route 21C, Ghent, NY 12075
Farm Store Hours: Daily, 7am to 7pm – www.hawthornevalleyfarm.org
A 500-acre Biodynamic farm in central Columbia County, NY, Hawthorne Valley Farm produces a number of organic cow's milk cheeses including: Quark, Bianca, Mayhill, Alpine, Farmstead Cheddar, Clothbound Cheddar, and Raclette.
Old Chatham Sheepherding Company – 155 Shaker Museum Road, Old Chatham, NY 12136
7 days a week, dawn to dusk – www.oldchathamsheepherding.com
Producer of Black Sheep Cheese and Yogurt, Old Chatham Sheepherding Company has been at the forefront in producing some of the first sheep's milk cheese and yogurt in the U.S.. Cheese include: Nancy's Hudson Valley Camembert, Ewe's Blue, and Kinderhook Creek.
Berkshires Lodging
Whatever brings you to the Berkshires, whether its the stage, our area's natural beauty, recreation, business, or what have you, do yourself a favor and stay at The Federal House Inn. Centrally located in lovely South Lee, The Federal House Inn provides easy access to all the Berkshires have to offer, along with delicious, candlelit breakfasts, stately amenities, and uncommonly comfortable accommodations. Come see what you've been missing!