November 26, 2011 by paulcj2
In this video, Brian and Kolleen Weinrich share their experience of Tanglewood.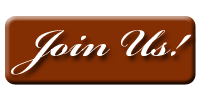 They also say:
Tanglewood, the summer home of the Boston Symphony, is ideally located just seven miles from the Federal House where visitors can hear classical, popular and jazz concerts all summer long. Tanglewood is such a unique spot to spread out a blanket on the vast lawn, feast on a delicious picnic and listen to live music as the sun sets and the stars come out. Fortunately, the beautiful Tanglewood grounds, overlooking the Stockbridge Bowl, are open year round. So an off season autumn stroll or a trek on cross country skies make an enjoyable afternoon outing at Tanglewood!