December 19, 2011 by paulcj2
In this video Brian Weinrich describes gives an overview of Shakespeare & Company.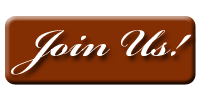 Brian also says:
In addition to Shakespeare & Company, there is Barrington Stage Company and the Colonial Theatre in Pittsfield, and The Berkshire Theatre Festival in Stockbridge, three other high quality live stage venues. So if you're interested in live performance in a variety of different venues and different styles, from the traditional classical to much more contemporary comedy and drama, the offerings really are quite extensive in a very small area here in the Berkshires.