October 17, 2011 by paulcj2
In this video Kolleen Weinrich describes her experience of the Norman Rockwell Museum.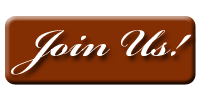 Kolleen and partner Inkeeper Brian Weinrich also say:
Since moving to the Berkshires three years ago, we have fallen in love with the work of Norman Rockwell and his museum. In a small and intimate setting, visitors to the Norman Rockwell Museum in Stockbridge, MA, can experience Rockwell's original work and discover changing exhibitions of other masters of illustration. After a 35 year career in education, Kolleen especially enjoys the variety of children's book illustrators who are featured at the Norman Rockwell Museum on a regular basis. [Most recently William Steig, Jerry Pinckney and Margaret and H.A. Rey].

An added treat during a visit is being able to tour Rockwell's original Stockbridge studio [open May thru October] located on the grounds overlooking the beautiful Berkshire Mountains. Because we are members of the museum, we return year round to enjoy the changing exhibits of Rockwell's work, to attend an opening reception or as a guest for one of the unique programs [lectures, presentations, etc] offered frequently. If one chooses to visit for an hour or a day, the Norman Rockwell Museum in Stockbridge is not to be missed on a visit to the Berkshires.