November 11, 2011 by paulcj2
In this video Brian Weinrich, Federal House Innkeeper, gives an overview of Mass MoCA: Massachusetts Museum of Modern Art.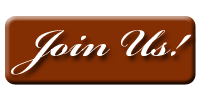 Brian also says:
An added plus to this unique museum, MassMoCA, are their presentations year round from music of their alternative cabaret series to scored silent films, to dance parties and July's contemporary music festival. Their gift shop is filled with an assortment of unique items [great scarves according to Kolleen!] and their small café is the perfect place for a bite of lunch [their homemade soups are delicious].

We often suggest to guests that on their way to the MassMOCA they plan a stop in Williamstown, a quintessential small New England college town with lovely shops and a variety of restaurants. The college itself has a charming small art museum, but of course the world famous Clark Museum is located just minutes from downtown. Privately endowed, The Clark presents world class quality exhibits year round. Many of our guests who are connected with the art world in Boston, NYC and abroad are always very complimentary after their visit to The Clark.
And Kolleen Weinrich says:
One of the things that I always recommend for our guests is to visit the highest point in the state Mount Greylock, as they go right past the entrance on their way up to Williamstown and North Adams. It's a wonderful day trip to go to Graylock, and then go up to the Clark in Williamstown and have some lunch. And then if they have time, continue on to MASS MoCA in North Adams.