October 22, 2011 by paulcj2
In this video Kolleen Weinrich describes freebies at Jacob's Pillow.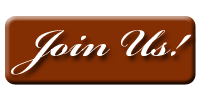 Kolleen also says:
Jacobs Pillow is a marvelous international dance festival with more than 300 free and ticketed performances, talks, exhibits and tours each summer. Open from June through August, the Pillow has been called "the dance center of the nation" by The New York Times.

We are thrilled to be situated only 10 miles from this National Historic Landmark. A large number of our guests head to the Pillow each summer and are never disappointed by the talent, the atmosphere and just the feeling of being immersed in the culture of dance in such a unique setting.