October 30, 2011 by paulcj2
In this video Brian Weinrich, Inkeeper at Federal House Inn, gives an overview of the Berkshire Theatre Festival.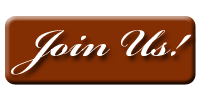 Brian also says:
Recently the Berkshire Theatre Festival merged and partnered with the Colonial, a renovated classic 1920s theater which now gives the Berkshire Theatre Festival a third stage. This venture now expands the variety of live theater and performance here in the Berkshires year round.

Founded in 1928, the Berkshire Theatre Festival is one of the oldest professional regional theaters in the United States. Presenting world premiers, contemporary works and classics that speak to a variety of audiences, we have never been disappointed after a Berkshire Theatre Festival performance. We always remind ourselves upon leaving the theater how fortunate we are to be located literally "just down the street" [a 5 minute drive] from this exceptional cultural venue.