August 23, 2014 by Corey A. Edwards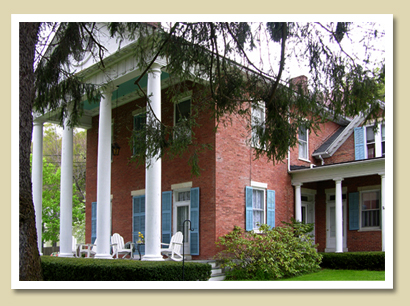 There's always a reason to take a Berkshires vacation – if not many reasons! – but making it work is another thing all together. That's why we have our Berkshires Lodging Specials!
We're dedicated to providing you with the optimal getaway from the hustle and bustle of everyday life to enjoy yourself in the Berkshires – and our Berkshires Lodging Specials do just that.
Whether it's a deal on multi-night stays, giving you a break on admissions to events and venues, or something as simple as a seniors rate or flowers in your room, we have the deal for you with our Berkshires Lodging Specials – just look:
Birthday / Anniversary Special
Let us know about your Birthday or Anniversary celebration plans, when you book any stay of 2 nights or more, and Federal House Inn will provide a complimentary bottle of wine or champagne for your room. This is on top of our regular afternoon wine and hors d'oeuvres offering as well as the three-course, candlelight, gourmet breakfast we offer every morning!
Berkshire Restaurants Dining Special
With the Federal House Inn's three-course, candlelight, gourmet breakfasts, you'll not need to go anywhere for your morning meal but there are so many great Berkshires restaurants – you'll undoubtedly want to try a few! With that in mind, we offer $25 for any two-night stay or more at Federal House Inn towards a delicious meal at your choice of any local restaurant. Not sure where to eat? We have a list of recommendations!
Berkshires Museums Admission Special
Similar to our dining special above, Federal House Inn offers $25 for any two-night, midweek stay or more towards admission to one of the many fine Berkshires Museums, like Hancock Shaker Village, Chesterwood Museum, The Norman Rockwell Museum, and others. You'll also receive a free gift!
This is just a random sampling from our array of Berkshires Lodging Specials. You can see more of what we offer on our Berkshires Lodging Specials page. Contact us to take advantage of any special prior to booking – and be sure to check back often, as we update and add on seasonal and last minute specials throughout the calendar year.
Don't forget our Federal House Inn gift certificates, either!