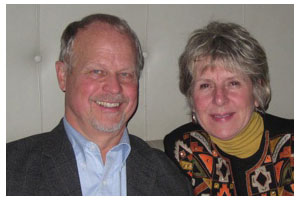 After 35 rewarding years in education, both in the United States and in four countries overseas, Kolleen and Brian Weinrich are thrilled to be running an established and successful inn.
They provide the warm hospitality and welcoming experience guests have come to expect when staying at the Federal House. They bring to the inn their diverse backgrounds and exposure to a variety of countries and cultures.
A recent guest from Baltimore said;
Many thanks for a wonderful stay. It was as if we were staying with particularly gracious friends, who happen to provide marvelous food. We look forward to our next stay.